NOTE: This RP takes place after episode 19: The Trap, since the next episode hasn't aired yet.
Plot: Summer vacation is coming up. The gang is planning to spend their summer in peace at Kadic, but XANA and Tyron have other plans. XANA has gotten stronger and teh gand has no choice but to recruit other members to help fight XANA and Tyron.
Rules (follow them, three strikes you're out):
1. General forum rules.
2. Keep to the general plot. Side stories are okay as long as they don't deviate too far from the story.
3. Canon couples are not enforced.
4. I don't have a preference of rp style as long as it's within the plot. I personally use script style.
5. No pics from well known anime or video games. General anime pics are fine.
6. MOST IMPORTANT RULE: Have fun!
Canon Characters:
Jeremie:
Aelita:
Yumi:
Odd:
William:
Ulrich:
Laura:
Jym:
Tyron:
Anthea:
(If I'm missing someone, let me know.)
CC Format (follow mine):
Name: Liz Stuart
Age: 16
Gender: Female
Birthplace: USA
Looks:
Lyoko Looks:
Weapon: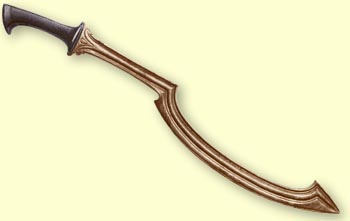 Powers: Flaming Fist (fireball projectile), Flaming Sword Dash (runs up and stabs enemies with a flame around her sword), Flame Circle (creates a protective circle of fire with in a 5 foot radius)
Vehicle: Blue hoverboard with a picture of Tutankhamun's mask on it
Bio: Liz came to Kadic from the USA after her family died in a house fire and when none of her relatives would look after her. She still has nightmares about the fire that cause her to wake up, crying. She is a major bookworm and can get teased about it. Her feelings can get hurt easily. She doesn't understand a word of French, until Jeremie makes a translator for her. (like a bluetooth headset that translates both ways for her) She spends her free time studying or using a program like Rosetta Stone for French. She overhears Jeremie and the gang discussing Lyoko and got interested. She considers Aelita to be her best friend.
Likes: Books, Ancient Egypt, school, hanging with friends...did I mention books
Dislikes: Language barriers, being alone, being teased
Crush: Jeremie